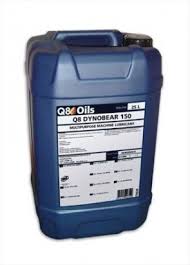 Q8 T 3000 SUPERIOR T 3000  (20 Litres)
Description
Q8 T 3000 is an exceptional combined transmission and hydraulic oil for agricultural and construction equipment. This oil has an extreme performance stability to temperatures, limits brake noises and counteracts foaming. Q8 T 3000 has superior lubrication properties under hard loads, anti-rust and anti-corrosion properties and is compatible with conventional rubber materials.
Application
Q8 T 3000 is used in agricultural, off-highway and construction equipment that require special lubricant protection of the drive-axle. It is applied as a rear axle lubricant, oil-immersed brake/clutch fluid, transmission lubricant or hydraulic fluid.
Features
Limits wet brake noise while limiting friction plate wear.
Excellent transmission lubrication.
Excellent response of hydraulic components.
Excellent anti-foaming properties.
Superb compatibility with conventional elastomers.
Any reference to VAT is for UK customers only.  If you are an ROI business with a valid VAT number for importing then advise of this in notes with your order or phone us on 048 66388068 and we can provide an invoice.