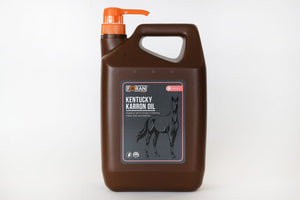 For animal use only
High quality, emulsified flaxseed oil providing essential omega 3 and 6 for optimum digestive health, overall wellbeing and improved coat

CONTAINS:
Flaxseed oil – containing naturally occurring Omega 3 and 6 fatty acids.
Omega 3 and 6 fatty acids – the omegas are well known to support skin and coat health, leading to a lustrous shine. They are particularly supportive of the immune system as both are antioxidants.
USE:
Helping maintain good digestive health

An excellent feed conditioner for skin and coat sheen
SUITABLE FOR:
All horses, especially showing horses, horses in sales preparation and horses in training