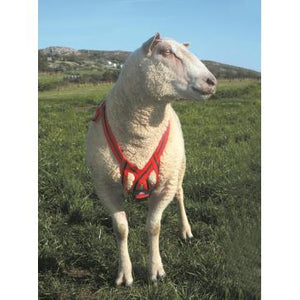 Mating Mark Deluxe Ram crayon harness used in conjunction with MATING MARK ram crayons.
Easy to secure and use. Enables quick and simple changing of ram crayons.
Strong Buckles, and can be adjusted.
Crayons available separately
The webbing keeps its shape and it doesn't cut into the animal's skin. MATINGMARK is easy to fit, stays in place after days of work and is very ram-friendly.  The other great advantage is that it's possible to change the marker crayon without having to turn the ram on his back. The crayon simply slides into the holder.
Instructions are printed on the packaging.