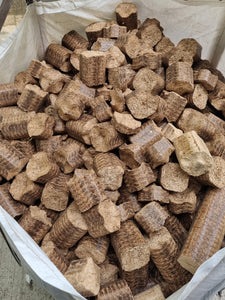 Our bio briquettes are carbon neutral are produced from sustainably grown and harvested Irish wood products and carry the guaranteed Irish symbol.


Produced from blend of 100% renewable & indigenous Irish grown willow and biomass.

They can be used in all wood burning stoves and conventional open fires and outdoor chimeneas.
€199 per bulk bag collected and €65 for delivery